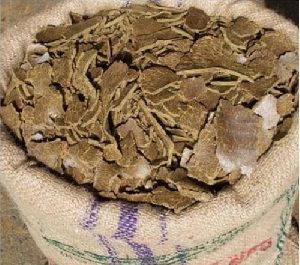 A brief about Mustard
Mustard plant is one of the diverse plants containing seeds that are used as a seasoning. Mustard Seeds are widely used in cooking various dishes. These seeds are a good source of oil and protein. It is highly cultivated in regions of North India.
Extraction process of Mustard oil cake
High grade mustard seeds are crushed to obtain mustard oil with the use of advanced machineries. During the process, mustard seeds are cold pressed without any chemical to produce the by-product of mustard oil, commonly called mustard oil cake. This extraction process yields around 35-40% of oil and rest remains in the oil cake. Since mustard seed comprises about 60-65% of cake, the availability of an intermediary price benchmark supports the entire mustard oil cake chain from farmers, manufacturers to traders and exporters along with the whole feed industry which is the huge demand driver.
Mustard Oil Cake is an ideal and very rich animal feed and often used in the ration cattle. Mustard Oil Cake is rich in mineral content and has a good balance of essential amino acids, relatively high methionine content which makes it cheap and easy to break down than other oil cakes. This makes it a powerful meal for cattle which in turn bolsters a higher output and fat content in milk yield.
Mustard oil cake is one of the highly traded seed oil cakes all around the world. Indian ranks third in the world for the production of this highly beneficial mustard oil cake. This seed cake is widely demanded by the clients for its protein and hygienic nature. India has seen a significant growth rate in the export of Mustard oil cake. The Indian exporters of mustard oil cake suffice the requirements of various countries like Japan, Thailand, Dubai, Italy and many more. There are numerous Mustard oil cake exporters West Bengal which offers superior quality products with no added artificial flavour and in different packing sizes.
Mustard oil cake suppliers and exporters in India should take into consideration the following crucial aspects-
They should use only the premium quality raw material acquired from reputed and licensed purveyors in the market.
They should have enough storage capacities which are well equipped with appropriate ventilation and rodent-proof wire mesh cabinets.
They should have separate departments and teams of proficient workforce for marketing, placing orders and resolving queries of clients.
They should have a team of highly trained quality check experts to conduct a stringent examination of all products before supplying or exporting.
They should use an appropriate packaging to ensure that customers receive the ordered product in a fresh state.
They should provide unblemished quality of products at pocket friendly rates to their customers all across the world.
Therefore, it can be thoroughly stated that mustard oil cake is widely used as cattle feed not only in India but also across the world. It also encourages exports from India and thereby contributes to the nation's economy.
This entry was posted on April, 26, 2021 at 18 : 41 pm and is filed under Organic Products. You can follow any responses to this entry through the RSS 2.0 feed. You can leave a response from your own site.