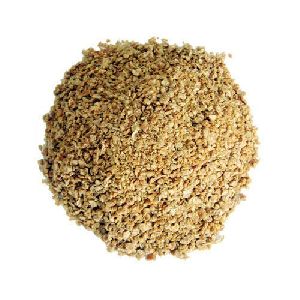 The soybean or soya bean is a species of legume, that is the fruit or seed of a plant belonging to the Fabaceae family. The soya bean is native to eastern Asia, it is widely grown for the edible bean it produce. The soya bean has numerous application in culinary arts. A soya bean meal is a cheap and quite significant source of protein and can be treated as a dairy and meat substitute.
Soya bean has traditional unfermented food uses such as soy milk and its further production is tofu. There are also many fermented soy foods, the most popular of them is soy sauce. Another food product produced from processing the soya bean crop is soy vegetable oil.
Soy Vegetable Oil
The vegetable oil extracted from the soya bean seeds is called soya bean oil. This refined vegetable oil is one of the most widely used cooking oil and second most popular vegetable oil. This refined oil has a wide variety of applications like roasting, baking and frying. The soya bean oil also looks after the benefits of bones, heart, skin and many other health factors.
This oil possesses a higher smoking point and therefore it is used for various cooking done at high temperature. The composition of soya bean oil contains polyunsaturated fats in a large quantity, that helps in lowering cholesterol level which is good for the heart. Soya bean oil can be easily replaced by any of the other cooking oils and can be applied to any recipe.
Soya Bean Oil Cake
The coarse leftover of any seeds after the oil is extracted is called oil cake. The oil cakes are generally very rich in minerals and proteins and are used as animal feed. Similarly, soya oil cakes are produced after soya bean oil is extracted. These oil cakes are used as a high-quality animal feed and feed mixture. The soya bean oil cake helps in achieving good results in fattening.
The organisms absorb soya bean protein and increase their biological values concerning animal protein. Since the oil cakes bear a higher level of energy and protein, these oil cakes help in the generation of a high energetic ratio and high protein without the use of any expensive fat.
The inclusion of 1 to 2 kilograms of soya bean oil cakes in the diet of dairy cows increases the yield of milk up to 1.5 to 2 litres. Again, the soya bean oil cakes are beneficial to the hens as well. The egg production of the laying hens increases up to 22 to 30 per cent. The growth of chicken and pigs increases by 7% and 5% respectively.
Types of Soya Oil Cake
There are a few different types of marketed types of soya bean oil cake. There are different manufacturing houses of soya oil cakes in West Bengal. The soya oil cake exporter West Bengal deals in soy oil cakes in different packaging sizes of 20, 30 and 50 kilograms. The different types are as follows:
• Organic Soya De Oiled Cake:
These organically cultivated oil cakes are demanded for their high protein constituency. These organic soya de-oiled cakes retain moisture of 10 per cent with a shelf life of 1 year. These oil cakes have their application as cattle feed.
• Natural Soya De Oiled Cake:
These oil cakes are also rich in protein with an amount of 45 per cent. These oil cakes also come with 1-year shelf life. The natural soya de-oiled cakes are used as horse feed and cattle feed.
• Soya Bean De Oiled Cake:
These oil cakes are high in protein content with no added artificial flavours and fibre content of 8 per cent. These oil cakes are used as cattle feed and come with a shelf life of 1 year.