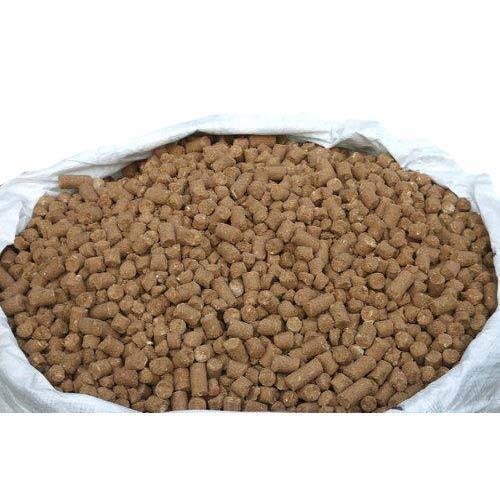 Healthy fish feed pellet West Bengal is one of the least discussed sectors of farming, particularly as far as livestock feed is concerned. In general, most people who hear the word "livestock" prefer to think of traditional farm animals, including cows, chickens, goats, and equines. However, this word covers a broad range of species, including fish, crustaceans, molluscs and algae, that are used in commercial environments. The development of profitable marine livestock as with any other form of an animal involves the use of specialist aquaculture feed.
The Basics of Aquaculture Feed
Since the turn of the millennium, the use of aquaculture has increased considerably. Worldwide, aquaculture activities have spread from small pond farms to large, intricate companies producing tens of thousands, even millions, of livestock. As Virginia Tech noted, "fish need a high-grade, nutritionally complete, balanced diet to grow fast and remain healthy, particularly when grown in high densities." As a result, the market for healthy fish feed pellet in the industry has increased significantly.
Varieties
Aquaculture feed is given in the form of extruded bits or pressurized feed. Extruded aquaculture feed floats on the water surface, while pressurized feeds fall down. Extruded feeds are also subject to higher prices because of production costs; however, the feeds give also the benefit of enabling a supplier directly to respect the fish's feeding practices.
Many marine life forms can consume fluid and sinking feed. Others eat sinking feeds, such as shrimps.
Aquaculture feed is available in many sizes. It is usually recommended that your animals eat as large a feed as possible. If the pellets of feed are too small, fish may use energy to locate the food, while too big pellets pose a danger to the animals.
Don't Forget the Protein
Like other animal types, various aquaculture species have separate nutritional requirements. For example, herbivore fish prefer to eat plant protein feed and vegetable oils. In contrast, carnivorous animals need feeding which can provide the protein to which they are accustomed in the wild. As a consequence, many operations want to use species-specific aquaculture feed or incorporate high quality additive nutritional deficiencies.
How to Distribute Aquaculture Feed?
Aquatic animal groups can be fed either by hand or using automatic feeders. The precise method depends on livestock resources and needs. Some large farms also spread aquaculture feeding in large areas by using leaf blowers.
In its activity, fish farms may also introduce feeders of demand. Application feeders are large tanks hanging over the water. In hungry animals, the feed is discharged into water by a strike on a small control rod. Though convenient and low-cost, feeders for demand will make over-consumption feed easy for animals and increase waste feeding.
Final Words
The aqua cultural feed should be kept in a cool, dry place away from the Sun, as with other types of livestock feed. Pests, bacteria, mould and moisture should be checked on a regular basis in feed bags. When selecting a feed bag to be distributed, farmers should apply the latest LIFO system to ensure effective feed use. The best way to preserve feed during storage is with high-quality feed additives that provide bacteria and mould protection while enhancing the nutritional properties and extending the shelf-life of the foods.